Alice – Publication ** 1st Aug 2018 **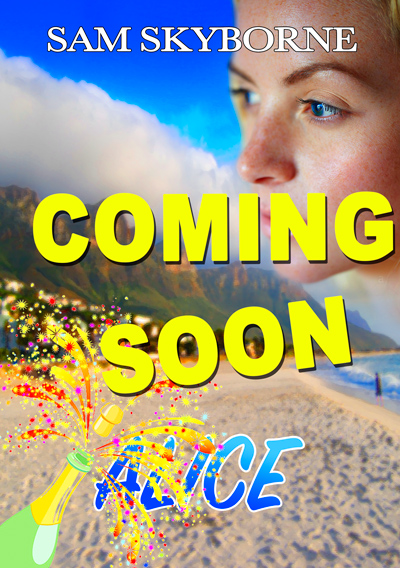 Alice
A Woman's Flight for Freedom
A Lesbian Psychological Drama
All reaLity Is subjeCtivE
"Another fantastic, page-turner, featuring P.I. Toni Mendez on a case searching for Alice in South Africa."
"A gripping and clever psychological drama about freedom and self-discovery that shows – All reaLity Is subjeCtivE."
Alice, a young British woman, accompanies her husband, Dr Magnus McCroy, on a business trip to Camps Bay, South Africa, as the full time carer for his elderly mother. What starts out as an exciting visit to one of the most beautiful locations in the world soon spirals into a life-changing crisis, in which Alice leaves Magnus and embarks on a journey of self-discovery and quest for freedom.
From the start, Alice's adventures in this unknown and perilous land prove most challenging. Repeatedly faced with unexpected situations and unforeseen hurdles, it is not always clear who is friend and who is foe.
Meanwhile, P.I. Toni Mendez is struggling at her own personal crossroads. So, when presented with an opportunity for some distance from her dilemma, she agrees to take on a new case — to find Alice in Cape Town and bring her home safely and as discreetly as possible, to the United Kingdom, to Dr McCroy and the ominous powers that support him.